Just What do you Think You're Doing?
This is property of Doremy. Please Do Not Edit Unless you got Specific Permission. However, you may edit Grammar Mistakes and Other Minor Edits.
Alice Margatroid is a Touhou character. She is a magician and a youkai. (she was a human) She is good friends with Marisa Kirisame. She debuted in Taco Mia. Most of her ranks are easy. She has two magical dolls named Hourai and Shanghai. Her favorite holiday is Valentine's Day.
Orders                                       
Taco: Hard Taco, Pork, sour cream, cheese, tomatoes, pinto beans, black beans, nacho sauce
Freezeria: Medium Cup, Blueberries, Strawberry Syrup, Regular, Chocolate cream, blueberry Toppings, nuts, 3 cookies
Pancakeria: ABSENT
Wingeria: 5 teriyaki boneless wings, 2 buffalo shrimps, 3 kung pao dips
HotDoggeria: Regular Bun, Keilbasa, ballpark Mustard, mustard, hot sauce, bacon, Medium Purple Burple, Medium Cotton Puffs
Cupcakeria: Liner C, Zebra Stripe Cake, Cupcake 1: Forest Green Frosting, Chocolate Drizzle, Chocolate Chips (XOXO Sprinkles), Marshmallow on Top (Frosted Rose), Cupcake 2: Pink Frosting, Strawberry Drizzle (Watermelon Drizzle), Nutty Butter Cup (Candy Heart), Marshmallow (Frosted Rose), Cloudberry (Chocolate Strawberry
Pastaria: Macaroni, Three Cheese Sauce (Heartbeet Arrabbiata), Black Pepper, Italian Seasoning, 9 Green Peppers (Cherry Tomatoes), Cheesy Bread
Donuteria: Donut 1: Blueberry Ring (Heart), Strawberry Icing, Blueberry Custard (Bubblegum Cream), Banana Drizzle, Rock Candy (Cupidbery Derps), Donut 2: Pumpkin French Cruller (Heart), Orange Icing, Chocolate Drizzle (Neapolitan), Mini-Marshmallows, Donut 3: Red Velvet Long Jogn (Heart), Red Icing, Cookie Dough (Bubblegum Cream), Sugarplum Drizzle, Vanilla Drizzle (Red Cinnamon Drizzle), Crushed Peanuts (Cupidberry Derps)
Cheeseria: White Bread, Shredded Cheddar, Lettuce, Sauerkraut (Sun-Dried Tomatoes), Balsamic Dressing, Sauteed Onions, Curly Fries with Poutine and Rosemary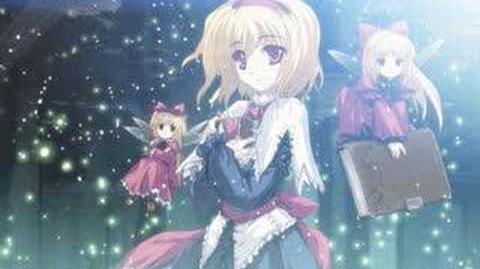 Doremy Sweet

's FCs
Major FCs
(Click to Expand/Hide)
Minor FCs
(Click to Expand/Hide)
Touhou FCs
(Click to Expand/Hide)
Ad blocker interference detected!
Wikia is a free-to-use site that makes money from advertising. We have a modified experience for viewers using ad blockers

Wikia is not accessible if you've made further modifications. Remove the custom ad blocker rule(s) and the page will load as expected.