Aya Syameimaru (彩射命丸)
[[|250px]]


First Appearance

Papa's Burgeria

Relations

Age

Approx. 800

Status as Customer

Normal

Favorite Colors

Red,White, Very Light Clear Pink

Favourite Foods

Patties, Guacamole, Cheese, Bacon, Blueberries, etc.

Occupation

Admin of BSUSSUSUFF, Wind Controler Girl

Too many parameters

 Aya Syameimaru (彩射命丸) is a Japanese wind element controller girl, and member of the BSUSSUSUFF. Her mouth slightly doesn't look happy, but, she's very happy. Her BFF is Mallory. She is friends with Shannon. She hates Hatate Himekendou.
Orders
Burgeria: Bun, Lettuce, Onion, Lettuce, Onion, Lettuce, Onion, Medium Paty, Tomato, Bun.
Taco mia: Hard, Beef, Guacamole, Onion, Verde Sauce, Loco Mystery Sauce, Tomatoes, Jalapeños, Mild Sauce.
Freezeria: L Chocolate Sundae w/ Blueberries, Chunky, Chocolate Whipped Cream, Chocolate Topping, Blueberry Topping,Tropical Charms, Strawberry Topping, 2 Bananas, 1 Cookie.
Pancakeria: Bacon Waffle, Maple Syrup, x9 Butter, Sugar, Bacon Waffle, Maple Syrup, x9 Butter, Sugar, L Tea w/ Sugar
Wingeria: 3 Honey Mustard Boneless Wings, 3 Wasabi Boneless Wings, 12 French Fries, 12 Red Peppers, 4 Zesty Pestos.
Hotdoggeria: Chicago Bun, Cheddarwurst, Fajita Veggies, Salsa, Ketchup, Chili, Hot Sauce, 3 Sport Peppers, L Lemon Mist, M Red Hot Popcorn.
Cupcakeria: Liner D, Confetti Cake, Pink Frosting, Pistachio Drizzle. 2ND: Teal Frosting, Lollipop Bits, Strwaberry Drizzle, X3 cherries.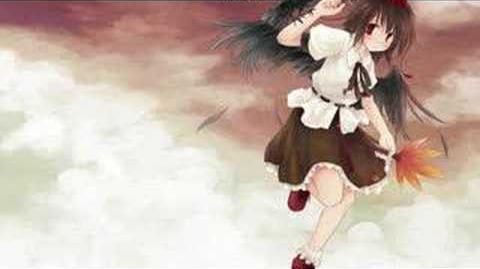 Ad blocker interference detected!
Wikia is a free-to-use site that makes money from advertising. We have a modified experience for viewers using ad blockers

Wikia is not accessible if you've made further modifications. Remove the custom ad blocker rule(s) and the page will load as expected.