Castle



Full Name

Castle Chaves
Castle Chaves is a jelly seller. He gets his money from his work, to sustain him and his son Viktor . Unluckily, he lost his wife during Viktor's birth. He raised the child by his own, and also refuses to tell what happened to Viktor's mother.
He is the chef of Papa's Gelatineria (Flipline Forums) alongside Maurithia Seville.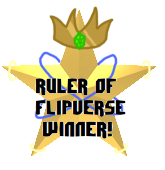 Trivia
He is the father of Viktor.
He sells fruit jellies.
That secret was revealed. In the past, Gloria (Wife of Castle) has forged a kidnapping and handed the baby to Valentina. Castle for two years lived without his son until he was found by police. Although Valentina had nothing to do with the crime, she was arrested for the kidnapping accomplice.
Orders
Pancakeria
Pancake with Chocolate Chips
Maple Syrup
Waffle with Blueberry
Honey
French toast with Pecan
Whipped Cream
Blueberries
Raspberries
4X Banana
4X Stawberry
L Decaf with Cream
Hot Doggeria
Italian Sausage
Hoagie Bun
Sauerkraut
Mayo
M Fizzo
L Buttered Popcorn
Pastaria- Summer Luau
Shells Al Dente
Pineapple Pancetta
Lemon Herb
Green Pepper X3
Onion X3
Chicken X3
Sausage X3
Tomatoes X3
Garlic Breadsticks
Cheeseria- Thanksgiving
Ciabatta
Pepperjack Cheese
Sliced Ham 
Sliced Ham 
Gravy
Sliced Ham 
Sliced Ham

​Curly Fries
Sour Cream 
Chives 
Gallery
Ad blocker interference detected!
Wikia is a free-to-use site that makes money from advertising. We have a modified experience for viewers using ad blockers

Wikia is not accessible if you've made further modifications. Remove the custom ad blocker rule(s) and the page will load as expected.