Template:RasdWarning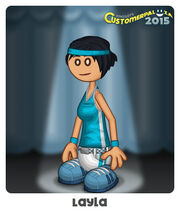 Layla is an swimmer who resides in Calypso Island. She has won more than fifteen Olympic medals in her career, including five gold medals in the 2001 Olympics at Burgerbugh.

She started her swimming career at the age of 9, being the youngest one in Calypso Island Elementary School.
Ad blocker interference detected!
Wikia is a free-to-use site that makes money from advertising. We have a modified experience for viewers using ad blockers

Wikia is not accessible if you've made further modifications. Remove the custom ad blocker rule(s) and the page will load as expected.