Mabel Pines is a fun loving girl who makes the best out of every situation with a big, goofy, smile. Her twin brother is
Dipper
and her great uncle is
Stan
. She is based on Mabel Pines from Disney's Hit Cartoon, Gravity Falls. Her best friend is
Candy
. Her favorite holiday is Halloween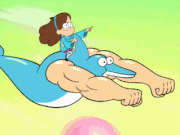 .
Orders
Pizzeria
8 Pepperoni all around
45 mins
cut to 4ths
Burgeria
Top Bun
Ketchup
Lettuce
Mayo
Well Done Patty
Mustard
Pickle
BBQ Sauce
Bottom Bun
Taco Mia!
Hard Shell
Beef
Cheese
Cheese
Cheese
Cheese
Cheese
Cheese
Freezeria
Large Cup
Pineapple
Vanilla Syrup
Smooth Blend
Chocolate Whipped Cream
Chocolate Topping
Mint Shavings
Chocolate Chips
3 Cookies
Pancakeria
Pancake
Maple Syrup
Pancake
Maple Syrup
Pancake
Maple Syrup
Pancake
Milk, L, Ice
Wingeria
4 Wasabi Shrimp
12 Cheese Cubes
Ranch Dressing Dip
Hot Doggeria
Regular Bun
Hot Dog
Ketchup
Mustard
Papa's Ballpark Mustard
Mayo
Wild Onion Sauce
Large Tangerine Pop, Medium Buttered Popcorn
Cupcakeria
Cupcake 1 and 2
Pink Frosting
Chocolate Chips
Licorice Drizzle
Cherry, Candy Jack-O-Lantern, Cherry
Ad blocker interference detected!
Wikia is a free-to-use site that makes money from advertising. We have a modified experience for viewers using ad blockers

Wikia is not accessible if you've made further modifications. Remove the custom ad blocker rule(s) and the page will load as expected.