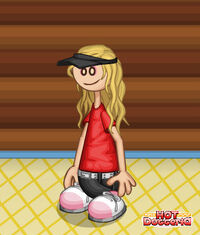 Marisa Kirisame is a magician and thief. She owns the Kirisame Magic Shop. She is good friends with 
Reimu Hakurei
, and her fav holiday is Summer Luau.
Orders
Pizzeria: 16 Mushrooms Everywhere, 8 Anchovies on Top Left and Bottom Right, 4 Olives on Bottom Left, 2 Pepperonis on Top Right, Cooked for 25 Cut In 8ths.
Burgeria: Bun, Cheese, Pickle, Cheese, Onion, Ketchup, Cheese Mayo, Medium Patty, Mustard, Bun.
Burgeria Ipad: Bun, Swiss Cheese, Pickle, Pepperjack Cheese, Fried Onion, Ketchup, Swiss Cheese, Mayo, Medium Patty, Awesome Sauce, Bun.
Taco Mia: Pita, Steak, Loco ? Sauce, Guacamole, Beans, Nacho Cheese, Pinto Beans.
Freezeria: L Chocolate w/ Blueberries, Chunky, Choco Whip Cream, Blueberry Syrup, Tropical Charms, Bluberry Syrup, Choco Chips, Creameo, Banana (Same Place on Creameo)
Wingeria: 4 Honey Mustrard Boneless, 6 Cheese Cubes (left), 3 Celeries, 3 Fries (both right), Zesty Pesto, Awesome Sauce, Blue Cheese.
Hotdoggeria: Pretzel Bun, Normal Dog, Mayo, Cheese, Mayo, Salsa, Ketchup, Onion, x2 Tomatoes, x1 Pepper, L Tangerine Pop, S Cheddar Corn.
Cupcakeria: Liner A, Lemon Cake, Sunglow Frosting, Vainilla Drizzle, x2 Gummy Pinneaples, x1 Paper Umbrella. 2nd: Vainilla Frosting, Honey Drizzle, x2 Paper Umbrellas, x1 NBC.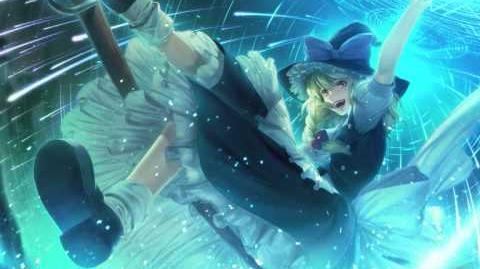 Ad blocker interference detected!
Wikia is a free-to-use site that makes money from advertising. We have a modified experience for viewers using ad blockers

Wikia is not accessible if you've made further modifications. Remove the custom ad blocker rule(s) and the page will load as expected.