Mr.Jaff

Gender

Male

Favorite Holiday

Starlight Jubilee

Favorite Food

Blueberry,Strawberry,Whipped Cream Red-Blue-White Popsicle,onion

First Appearance

Papa's Pizzeria

Favorite Color

Red,Blue,White

Occupation

Scientist

Mr.Jaff is a Scientist in Dr.Peppers Crop,He Love to go to Starlight City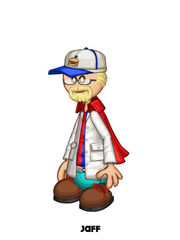 Orders
Pizzeria
12 Onion
40 Minute
Cut to 8
Burgeria
Bottom Bun
Rare Patty
Onion
Tomato
Onion
Mayo
Taco Mia!
Soft Taco
Chicken
Onion
Sour Cream
Tomato
Onion
Freezeria
Small Strawberry sundae with Blueberries
Smooth Blend
Whipped Cream
Blueberry Topping
Strawberry Topping
3 Cherry
Pancakeria
Blueberry French Toast
Pecan Frence Toast
Whipping Cream
Blueberries
4 Strawberries
Drink
Wingeria
6 Wild Onion Wing
6 Spicy Garlic Wing
Mango Chili Dip
Hot Doggeria
Cheddarwurst in a Pretzel Bun
Wild Onion Sauce
Mustard
Pineapple Relish
Relish
Salsa
Drink&popcorn
Large Purple Berple
Large Cheddar Corn
Cupcakeria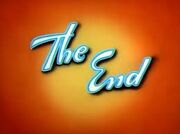 Liner D
Blueberry Cake
Dark Blue Frosting
Powsicle Drizzle(Strawberry Drizzle During other Holiday)
Silver Star Sprinkles(Rock Candy During other Holiday)
Cupcake 1
Cupcake 2
Trivia
He never has a new look
He Both in Starlight City
Ad blocker interference detected!
Wikia is a free-to-use site that makes money from advertising. We have a modified experience for viewers using ad blockers

Wikia is not accessible if you've made further modifications. Remove the custom ad blocker rule(s) and the page will load as expected.