Shizuha Aki is 
Minoriko Aki
's Older Sister. She is a Harvest Goddess and Becomes Sorrowful when Winter Comes. Despite her being older, she is the Midboss of 
Minoriko
's Stage.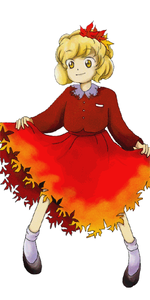 Orders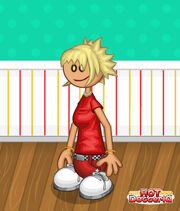 Burgeria: Bun, Lettuce, Onion, Pickle, Rare Patty, Onion, Bun.
Taco Mia! : Pita, Chicken, Verde Sauce, Beans, Guac, Tomato, Mild Sauce.
Freezeria: Large Cup, Creameo Bits, Rainbow Sherbet, Regular, Whip Cream, Chocolate Syrup, Shaved Mints, Blueberry Syrup, Creameo, Banana, Creameo, Cherry (Middle)
Pancakeria: Pecan French Toast, Raspberries, Blueberries, Blueberry Syrup, x2 Bananas, x2 Strawberries, Blueberry French Toast, Cinnamon, L CJ w/ Ice.
Burgeria Ipad: Bun, Lettuce, Fried Onion, Onion, Pickle, Rare Patty, Awesome Sauce, Bun.
Wingeria: 4 Medium Boneless Wings, 4 Medium Wings, 4 Celeries, 4 Carrots, 4 Green Peppers.
Hot Doggeria: Bun, Veggie Dog, Onions, Fajita Veggies, Chili, Pinneaple Relish, x2 Tomatoes, x1 Pepper, M Purple Burple, M Candy Jack.
Theme
Shizuha does not have an official theme. However, This song plays when you encounter her: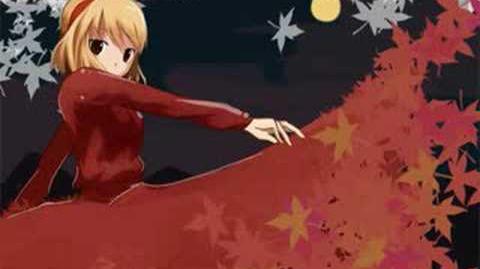 Ad blocker interference detected!
Wikia is a free-to-use site that makes money from advertising. We have a modified experience for viewers using ad blockers

Wikia is not accessible if you've made further modifications. Remove the custom ad blocker rule(s) and the page will load as expected.