Thirteen



Full Name

Thirteen Everdee

Thirteen Everdeen is a pilot Formula Indy the team Tastyville Fluffmart Racing. It is quite competitiveness... But it has several friends in the race as Helio Castroneves . She considers Thea as her mother and Hank as your father and ignores any reference of her biological father.
Trivias
After she broke off the relationship with her father Maurice, she is using the last name of her stepmother
Currently, this character have 22 years old!
She's based on a little girl that is obsessed with pink!
Orders
Pizzeria (On To Go is THE SAME)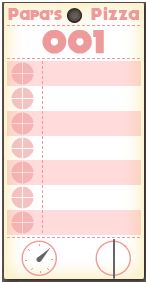 Freezeria To Go
Small Cup
Birthday Cake
Pink Lemonade Syrups
Short Blend
Strawberry Fluff
Crushed Lolipop Bits
Strawberry Wafer, Cherry, Strawberry Wafer
Pancakeria
Waffle
Maple Syrup
Waffle
Maple Syrup
Waffle
Whipped Cream
Sugar
S Cranberry Juicer with Cream
Hot doggeria
Hot Dog
Regular Bun
Ketchup
Mustard
M Dr. Cherry
M Chocolate Corn
Cupcakeria- Valentine's Day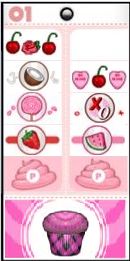 .
.

Pastaria- Valentine's Day
Bowtie Regular
Heartbeet Arrabbiata (Three Cheese sauce in others holidays)
13X Cherry Tomato (none in others holidays)
Crecent Roll
Donuteria- Christmas
.
Gallery
Ad blocker interference detected!
Wikia is a free-to-use site that makes money from advertising. We have a modified experience for viewers using ad blockers

Wikia is not accessible if you've made further modifications. Remove the custom ad blocker rule(s) and the page will load as expected.