This page is unfinished. Beyond adding categories/images, do not do anything to it until it is done.
hey. this page belongs to silvie. unless you wanna have a bad time, don't edit it without permission. capiche?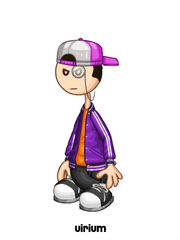 Honk, honk.
Silvie's Non-Windsong FCs
Major FCs (click to show/hide)
Minor FCs (click to show/hide)
Ad blocker interference detected!
Wikia is a free-to-use site that makes money from advertising. We have a modified experience for viewers using ad blockers

Wikia is not accessible if you've made further modifications. Remove the custom ad blocker rule(s) and the page will load as expected.