Viktor



Full Name

Viktor Chaves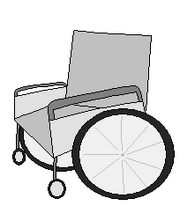 Viktor Chaves is a boy who completed his 18 years. Kind and polite, he is the pride of his father, Castle. Already had a brief relationship with Xandra, but now are just good friends. However, an accident caused him to lose the use of his legs ... But that did not stop him to stop to dream and becomes a great sportsman.
Trivias
He is son of Castle
He is paraplegic
Viktor adapted its deficiency for kayaking
Viktor is been based on live of Fernando Fernandes
Actually, he have 22 old years
Orders
Pancakeria
Waffle with Chocolate Chips
Waffle with Chocolate Chips
Whipped Cream
Chocolate Chips
Cinnamon
Sugar
L Coffe with Cream
Hot Doggeria
Hot dog
Pumpernickel bun
Relish
Chilli
Mayo
Mayo
Sport pepper and Pickles(Left and Right)
S Hyper Green
M Buttered Pop Corn
Pastaria- New Year
Gnocchi Regular
Midnight Marsala
Parmesan Cheese
Black Pepper
Garlic Breadstick
Donuteria- Easter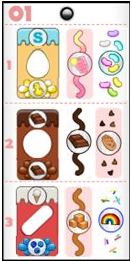 .
.
.
.
.
.
.
Gallery
Ad blocker interference detected!
Wikia is a free-to-use site that makes money from advertising. We have a modified experience for viewers using ad blockers

Wikia is not accessible if you've made further modifications. Remove the custom ad blocker rule(s) and the page will load as expected.